25aug(aug 25)1:00 pm28(aug 28)1:00 pmBourbon Women 2022 SIPosium National Conference - Louisville, KY1:00 pm - 1:00 pm (28) 320 West Jefferson Street, Louisville, KY 40202Festival-Party:United States
Event Details

We're back baby!

SIPosium 2022 Full Weekend Tickets Are Now On Sale for $425 for Members!

Join us for THE ONLY women-consumer whiskey event in the USA, the Bourbon Women Annual SIPosium Conference. Bourbon Women come from all over the United States for a weekend of fun and learning, but the best part is the friends they leave with.

The 2022 SIPosium Conference will be held at the Hyatt Regency Louisville and features special "Bourbon Nerd" programming as well as excursions to Old Carter, Rabbit Hole, Heaven Hill, Vendome Copper & Brass Works and many more! Check HERE to see the complete schedule which will be updated as new events are added.

Please be sure to purchase any add-on excursions now, as space is extremely limited. You will also find several other excursion tickets listed that are included in your general admission ticket. More excursions and workshops will be available for registration later.

Add-on experiences include In A Bourbon House Dinners, Stave & Thief Certification, Vendome tour and more!

SIGN UP HERE for your free Spirits United Newsletter so you can be informed about legislative efforts to improve direct-to-consumer shipping of spirits.

Must be 21+ by August 25 to participate. Please SIP responsibly. Registration deadline is August 5. Refunds are only available for those who purchase a refundable ticket.

HOTEL:

Book your room today! Hyatt Regency SIP Room Block Directions: Click HERE to book the special SIP room rate at the Hyatt.

FULL WEEKEND CONFERENCE TICKETS:
Members $425 (with promo code*)
Non-Members $495
Refundable Ticket Fee – $75 (added to your general admission ticket, this allows a refund if you cannot attend for any reason)
(Tax and processing fee will be added at check-out)
*MEMBERS: YOU WILL RECEIVE YOUR PROMO CODE VIA E-MAIL – it must be entered BEFORE you select your ticket. The member promo code can only be applied to two Full Weekend Tickets. Non-members are not eligible for the discount even when a member purchases the ticket.
All Full Weekend Tickets Include:
Sampling from distilleries throughout the weekend
Ability to purchase bottles and merchandise at the distilleries
Access to distilleries, workshops, meals and receptions, beginning with Thursday evening's Mix and Mingle and ending with the Hair of the Dog Breakfast on Sunday
Hydrate and Heal Yoga
Does not include add-on events that are priced separately (see below)
ADD-ON TICKETS AND EXCURSIONS:
We are pleased to offer Add-on Experiences for SIP 2022. Add-on tickets are an additional cost, and are only available with your paid conference general admission ticket. Limited tickets available – please make your selections at registration checkout. Other excursions listed are included in your General Admission price.
NOTE – if an add-on excursion is full, click HERE to be added to the waitlist. You will be notified via e-mail if tickets become available and will have 24 hours to claim the ticket.
Additional excursions and workshops will be published and available later. Check HERE to see the complete schedule which will be updated as new events are added.
THURSDAY ADD-ONS/EXCURSIONS (SELECT ONE)
Moonshine U Certified Bourbon Steward Class ($85)
Bardstown Bourbon Company – Bourbon Nerd In-Depth Experience ($100)
Buffalo Trace – Bourbon Nerd In-Depth Experience ($100)
Maker's Mark – Bourbon Nerd In-Depth Experience ($100)
FRIDAY ADD-ONS/EXCURSIONS (SELECT ONE)
Vendome Tour ($35)
Old Carter Distillery ($50)
Watch Hill Proper (included in ticket)
Heaven Hill (included in ticket)
Jeptha Creed (included in ticket)
Rabbit Hole (included in ticket)
Woodford Reserve (included in ticket)
More excursions coming soon!
SATURDAY ADD-ONS (You may SELECT ONE Dinner and the VIP Selective SIPs)
VIP Selective SIPs (formerly the President's Tasting) ($125)
In A Bourbon House Dinner with Peggy Stevens ($200)
In A Bourbon House Dinner with Susan Reigler ($200)
In A Bourbon House Dinner with Monica Wolf ($200)
SUNDAY ADD-ONS (SELECT ONE)
Log Still Distillery/Dant Crossing (Free) [Note- Log Still Distillery neither owns nor has an affiliation with J.W. Dant distilled spirits}
Green River Distillery/Frazier Museum (Free)
Additional excursions and workshops will be published and available later. Check HERE to see the complete schedule which will be updated as new events are added.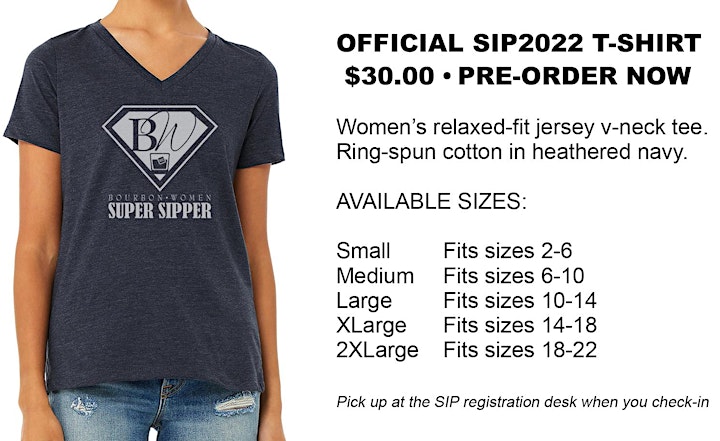 ADDITIONAL INFO
Interested in sponsorships? Email mromero@hqtrs.com
Purchase Reminder: Must be 21+ to attend ALL SIP events.
Upon ticket purchase ticket holders agree to our Terms & Conditions: granting permission to Bourbon Women the rights of your image, in video or still, and of the likeness and sound of your voice as recorded on audio or video tape without payment or any other consideration; agreeing that your image may be edited, copied, exhibited, published or distributed and waive the right to inspect or approve the finished product wherein your likeness appears; and waiving any right to royalties or other compensation arising or related to the use of your image or recording and understand that this material may be used in diverse educational settings within an unrestricted geographic area. EU citizens who purchase tickets waive their rights under the GDPR. All ticket holders agree their email addresses can be used for marketing purposes by the Bourbon Women Association and our sponsors. These Terms & Conditions apply in perpetuity, for all content created and collected during the 2022 SIPosium.
COVID Precautions: Bourbon Women Association follows COVID guidelines for our state and city, and abides by all COVID precautions put in place by the CDC, the local health department, and the vendors and venues we partner with. Because so many of our industry experts rely on the ability to smell and taste our favorite amber spirit, we support each individual's right to mask up to and protect her palate.

FAQs
Why can't I buy more than one Full Weekend ticket with my promo code?
The BW member discount is for Bourbon Women members only. We appreciate our members and want to insure they receive full benefits for their membership. The member discount for 2022 is $70, which more than covers the $50 BW membership. Encourage everyone in your party to become a Bourbon Women member – the discount is equal to free membership+$20!
Are there ID or minimum age requirements to enter the event?
You must be 21+ before August 25th to attend any and all SIP events. Servers will request IDs if necessary.
Why do I need closed-toed shoes for excursions?
Distilleries are active work places with lots of opportunities to bang your toes against piping, barrels and other painful, toe-stubbing things. Please save the cute strappy sandals or the flip-flops for our dinners, reception and workshops.
What are my transportation/parking options for getting to and from the event?
Arriving from SDF: The airport provides multiple transport options including Lyft, Uber or local Taxis. The Hyatt Regency is located less than 20 minutes from the airport.
Driving: Ample parking is available in downtown Louisville. Those staying at the Hyatt will be able to use the Hyatt garage for the duration of their stay at a rate of $20 per day with in/out privileges.
How can I contact the organizer with any questions?
Send inquiries to info@bourbonwomen.org for the most prompt response.
What's the refund policy?
Bourbon Women does not offer any refunds for purchased tickets to SIP. Instead, we now provide a refundable ticket for an additional cost. This ticket is refundable until SIPosium begins on Thursday, August 25th
Do I have to bring my printed ticket to the event?
No, our registration desk will be able to find your information without a printed ticket. Save a tree (we can use it for bourbon barrels!).
Is my registration fee or ticket transferable?
All ticket transfers must be approved by Bourbon Women in the event that a ticket is being transferred. Tickets are non-transferable unless otherwise arranged directly with Bourbon Women.
more
Time

25 (Thursday) 1:00 pm - 28 (Sunday) 1:00 pm
Location

Hyatt Regency Louisville

320 West Jefferson Street, Louisville, KY 40202
Organizer
Bourbon Women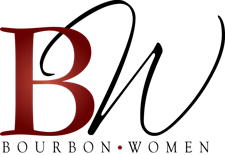 Bourbon Women is THE organization for women who are passionate about Bourbon culture, women, and the promise of adventure when the two are combined. As an independent resource bringing women of all walks of life together over a glass of Bourbon, our focus is to:
 Initiate, inspire and cultivate, deep, meaningful relationships.
Encourage the development of women personally, professionally, and courageously, supporting members in their journey to become the best versions of themselves.
Provide a safe, inclusive environment for fun, discovery, and learning.
Barley Mash or Corn Mash? Let's get together.